Reformer Pilates has been receiving a lot of positive press from magazine articles recently. This has been thanks to high profile celebrities talking about their experiences, how they include pilates in their lives and the enrichment it gives them.
The most recent has been the amazing transformation of Adele, who lost 3 stone with the help of reformer pilates. She joked on an Instagram post that "she did cry but now she sweats". Meghan, the Duchess of Sussex and Margot Robbie are also big fans of pilates.
Over the years many celebrities have enjoyed pilates reformer, this is due to the amazing effects and results you get from this piece of apparatus.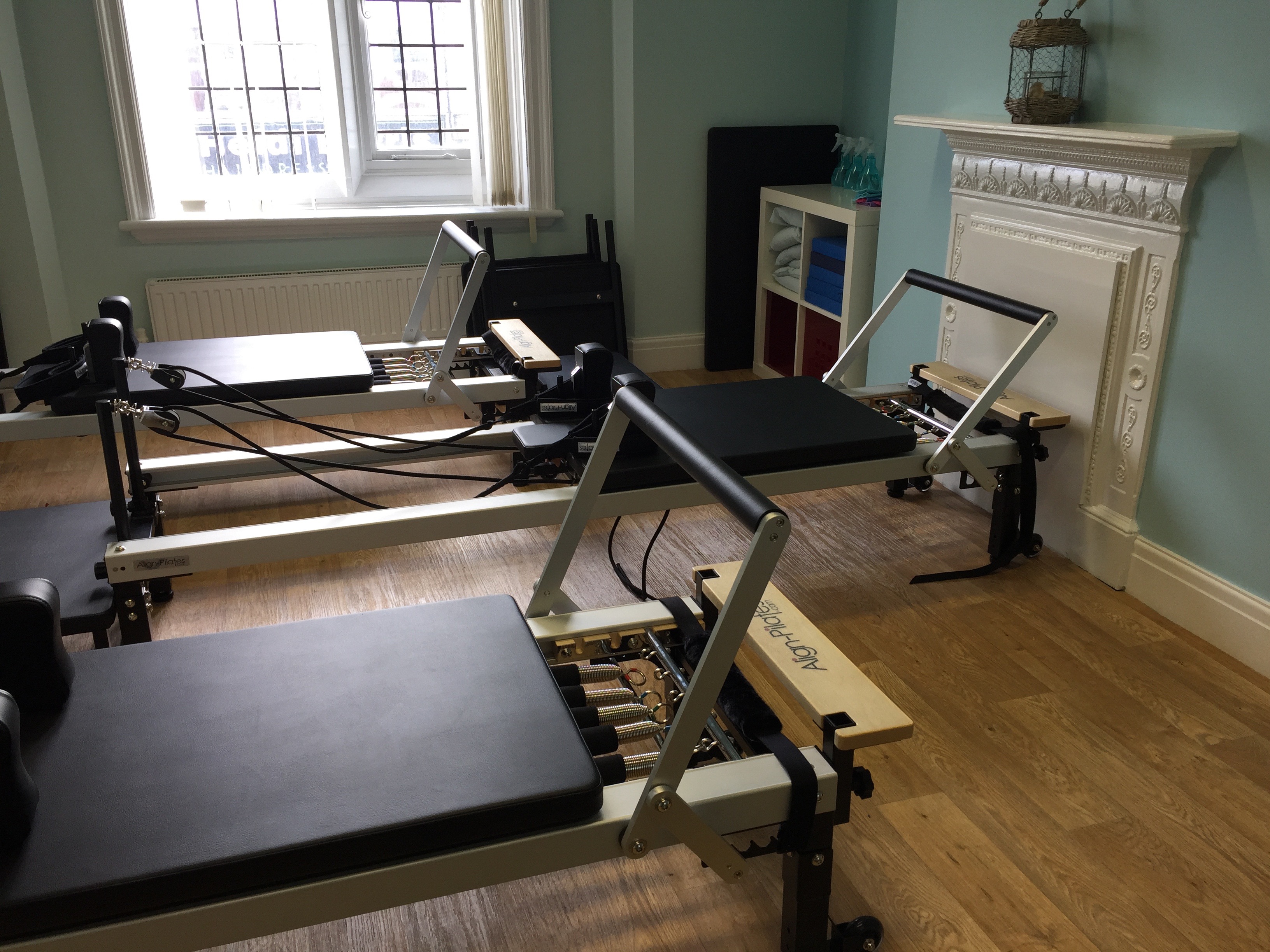 For anyone who hasn't seen a Reformer before, it is a flat-bed that moves along a metal frame on wheels. The reformer has a foot bar, a headrest and shoulder rests. The bed moves forward and back either by pushing on the foot bar with your feet or pulling down with your hands in the straps.
The reformer offers all the same benefits as mat pilates, it can help to rehabilitate and strengthen in many different ways.
The reformer works on the resistance of springs, this can be used to help support you or can be used to help strengthen different muscle groups.
The benefits of reformer pilates are increasing core strength, glutes, legs, arms. Increase in flexibility improves coordination and balance. Improves breathing and can reduce body fat.
As the years go by our bodies naturally start to work within there own patterns, we may carry a bag on the same shoulder every day, which can start to make our body move in a certain way, that can aggravate our shoulder, neck and back.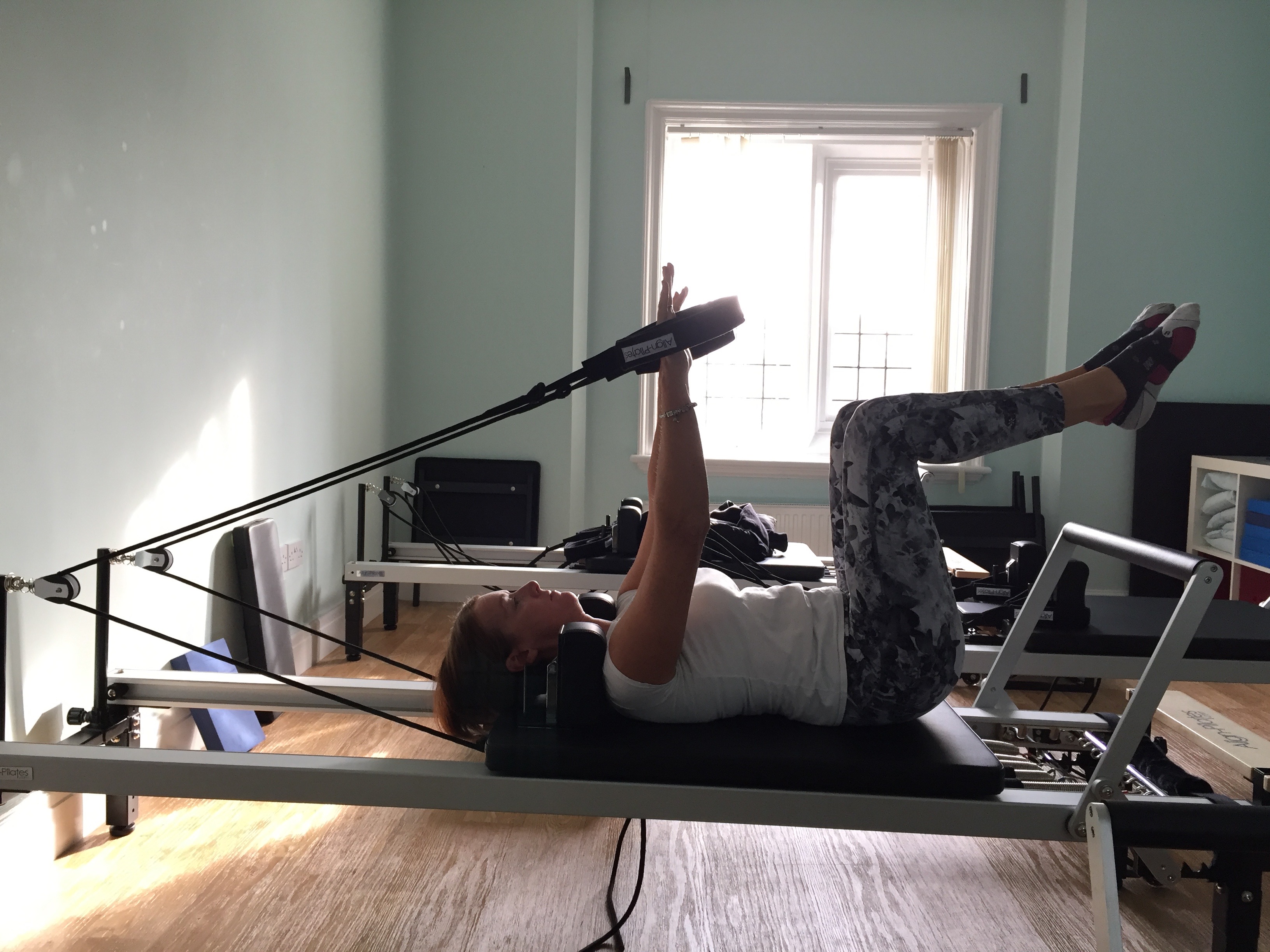 We may sit at our desk and slouch, or rounding our shoulders looking down at phones all day. When we come to sitting on the sofa at the end of the day, we may sit with our legs up to one side and lean on the arm of the chair. Maybe you can think of something you do in your daily life that may be affecting your posture?
We wonder why our neck hurts, our shoulders hurt and why our lower back is hurting. Working on the reformer it stops our body from going into the wrong natural patterns that we sometimes fall into. It stops our body from cheating and we have to use the muscles we are supposed to use.
I've tried to share with you in a short blog, my love of the reformer pilates. I could and would love to talk about it more and more.
"I was 19 when I discovered Pilates, and I'm still doing it. It's the workout my body responds to. It's all about alignment, elongating your spine and strengthening your core. It makes me feel my strongest. Pilates is always challenging. The advanced moves are amazing, but so hard."
Kate Hudson
"I do an hour of Pilates a day. It is fantastic and fitness-wise I am the best I have been for a long time. I am in the best shape in years".
David Beckham
"I'm a Pilates person. It's great. I had a hip problem. I had a chronic back, a pinched nerve and a hip problem and it's completely solved all of it. I love it. It makes me feel like I'm taller."
Jennifer Aniston
"I was doing Pilates before people even knew how to spell Pilates. I started with [Pilates guru] Mari Winsor after my first child, 22 years ago. She used to come backstage and do a mat floor workout with me when I was doing Kiss of the Spider Woman on Broadway. Core strength balances your entire body. It pulls your shoulders back, tucks in your pelvis, makes you walk straighter, and gives you great posture.
Vanessa Williams
Hope to see you all soon down at the studio, coming to have a go at our reformer classes.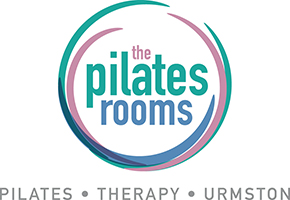 If you want to know more about Pilates and how it could benefit you contact us using the easy to complete the contact form here, email us on info@thepilatesroomsurmston.com, call us on 07816 913107 or even just call in and see us