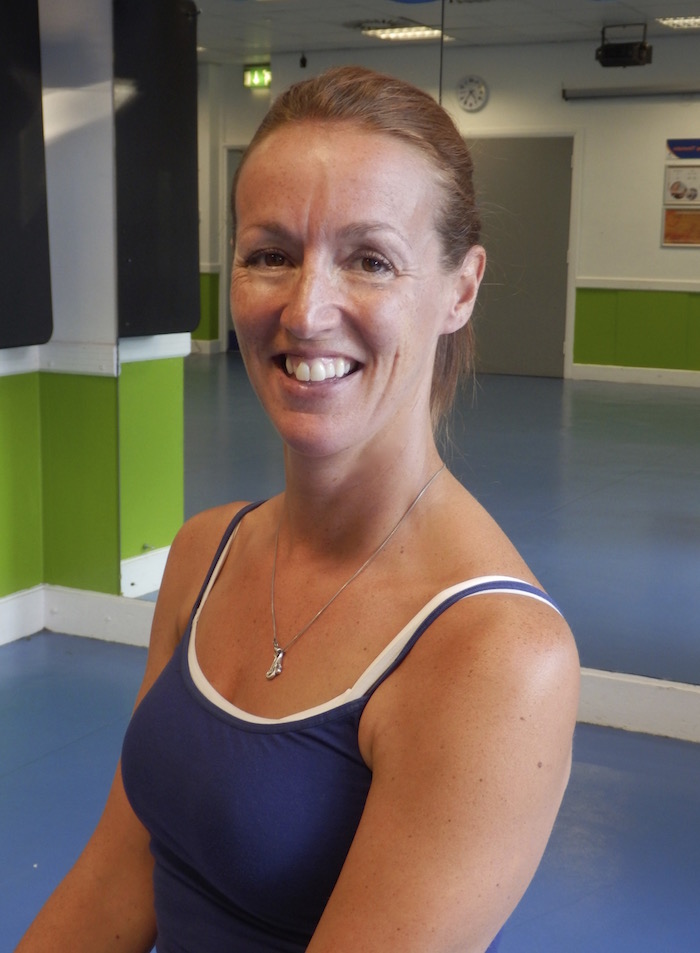 Instructor: Louisa Griffin
Qualifications
Fitpro – Level 3
Modern Pilates – Level 3
YMCA Fit – Level 2
Bowen Therapist
Be Activated – practitioner
About
I warmly welcome you to the Pilates Rooms Urmston. We are based in the Old Police Station at the junction of Church Road and Station Road Urmston, with ample parking at the rear and nearby. We offer Pilates, Yoga and complementary healthcare to the Urmston community and surrounding areas of Trafford and Manchester. Whether you have been referred to Pilates by a medical practitioner, by friends and family, or simply to get yourself more active, rest assured we have the right methods and experience to help you achieve your wellness goals.
We offer a personal and focused approached to understand what level of exercise you need and which other treatments or therapies could help you. We offer small classes to ensure you get the highest level of attention in every class and receive personally tailored exercise. We also run individual sessions, specific group sessions and targeted workshops within the rooms. All this is done in a well-appointed studio and treatment rooms with a friendly yet professional atmosphere that I genuinely hope you'll enjoy returning to.
I personally have successfully helped many clients improve mobility and performance, overcome long-term persistent problems, remove or decrease pain and have treated people coping with conditions ranging from a bad back to Multiple Sclerosis. We can help you not only with my extensive Pilates experience but other techniques such as 'Bowen Therapy' and 'Be Activated'. I am soon to be joined by other wellness professionals to offer further beneficial treatments to compliment your overall health.
If you have any questions about the treatments we provide, we would be happy to discuss these with you, please call us on Tel: 07816 913107.
We accept self-referrals as well as referrals from local GP's.
Pilates Rooms opening hours: Monday to Friday: 10.00am to 9.00pm, Saturday: By appointment only.
I have had first hand experience of how Pilates can help physical rehabilitation. My early career started as an aerobics instructor teaching over 25 classes a week as well as playing netball for over 10 years. However at the age of 28 I had a severe back injury which led to me need spinal surgery on my lower back. After the surgery I was advised by my consultant to take up Pilates.
Pilates had a profound effect on my back pain and mobility , so much so I decided to retrain and teach Pilates myself. I have now been teaching Pilates for 12 years. After doing my initial training in basic matwork classes with Modern Pilates in 2003, I have subsequently gone on to further training to specialise in back care, pre and post natal, older adult and neurological conditions including MS.
Building on this training I am now a qualified Bowen Therapist and I've had some astonishing results in helping people deal with severe pain and improvement in existing conditions.
I am also a 'Be Activated' practitioner which helps increase sports performance and restore correct muscle firing patterns following injury or wear n tear.
I'd be happy to talk to you about how I could help get you where you want to be.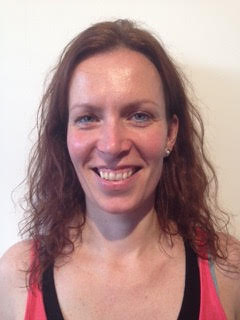 Instructor: Esmeralda Smit
Qualifications:
Esmeralda is our Hatha Yoga instructor. She is fully qualified in Hatha Yoga and Yoga for kids.
About:
Esmeralda began her yoga journey 7 years ago and immediately felt the mental and physical benefits of yoga. It helped her with stressful situations at work and increased her energy levels.
Since then Yoga became part of her daily life. Being curious where yoga had come from and to deepen her own practice she started a 3 year Hatha Yoga teacher training course and qualified in June 2014.
She has attended several yoga retreats and workshops experimenting with different styles of yoga. The last year of her training she covered classes in The Hague in The Netherlands, where she is originally from.
Her classes are based on classical Hatha Yoga, but she likes to bring in a theme to work on during the class. This theme can be related to the seasons or specific anatomical areas.
Esmeralda worked as a special needs teacher for several years and saw that yoga had a positive influence on her pupils as well. After attending yoga for kids teacher training she used yoga daily in her classroom.
Esmeralda also has a great interest in the world of Ayurveda, especially food and cooking to replenish body and mind.
If you like an approachable style of teaching, a calm and gentle flow of yoga, where there is focus on breathing and relaxation you will definitely enjoy her classes.
Esmeralda who now lives in Manchester said:
"Have you also heard about all the nice things yoga can do for you? Well, they are true! Are you looking for an approachable way of teaching, suitable for al all abilities and a class where you can have a laugh as well? Come in and give it a try. You will experience more awareness, restful thoughts and a nice physical stretch. You don't have to be flexible, but yoga will make you stronger and more flexible. It's like a little present for yourself, weekly!" "My classes are calm, but there is always a challenge. We start with a warming up, continue with a nice flow, then some stretches and backbends and we end with a relaxation; a moment of totally nothing."
All you need to bring is an open mind and some loose fitted not too warm clothing, but bring a warm cardigan / sweater and socks for relaxation at the end… sounds like bliss for the mind and body.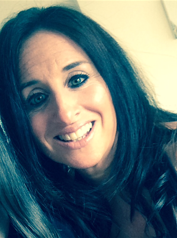 Instructor: Stacey Lennard
Qualifications
Qualified level 3 Mat Pilates Instructor
About
Stacey joins us to instruct on various mat based Pilates classes and has a wealth of experience to draw on.
Stacey said:
As a Group Fitness Instructor I was keen to find some form of exercise completely different from the high impact, high intensity classes I teach on a daily basis. I started taking pilates lessons weekly to add variety to my workouts and instantly fell in love with the Pilates Method, and the complete coordination of the body,mind and spirit.
I work with people across all different age groups and fitness levels. Pilates is my 'intelligent exercise' workout.
It offers flexibility training, mobility training, Co-ordination and Balance training as well as a mental workout. Pilates really does do it all!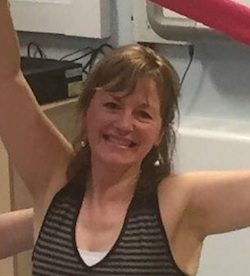 Instructor: Angela Williams
Qualifications:
Qualified Level 3 Mat Pilates
About:
Angela joins us to instruct on various Pilates classes (see timetable). She has personal experience of how Pilates can help to improve mind and body and welcomes all levels of ability to her classes.
Angela said:
Pilates has improved my health and well being enormously!
I am fitter, stronger, calmer, and happier than I have ever been in my life and I now see the same improvements in my clients too.
I recently qualified in Level 3 Mat Pilates but wish I had done it years ago ! I know from my own experiences with lumber spine and shoulder problems that exercise truly is the best medicine.
Pilates is my passion, my priority and my habit. It challenges, relaxes, rebalances and there is a level for anyone to start, progress and improve from. Its sociable and fun too !
So for me, the satisfaction I get just means that Pilates is a real pleasure for me to teach.
I am really glad to have been given the opportunity to be a part of Louisas team and look forward to meeting you all very soon.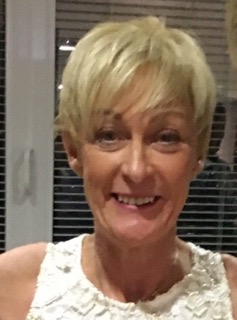 Instructor: Marion Rubins
Qualifications
HFE Level 3 matwork Pilates
Pilates Institute trained: Matwork, One-to-one, Remedial, Reformer, Cadillac
Pilates workshops with Lolita San Miguel 1st Generation Pilates teacher (trained personally by Joseph H Pilates & his wife Clara & Carola Trier one of Joe's disciples)
Previous career in Advanced woundcare/autologous cartilage transplantation in the knee and ankle/orthopaedic device key account management
YMCA Fit Personal Trainer Award (Level 3 Reps)
Fitball / Flexi-bar / Indoor cycling
Physical yoga qualification and over 20 years practice in Iyengar yoga & Yin yoga
WillPower & Grace Phase 1 & phase 2 trained – a full body barefoot conditioning program with the intensity of a bootcamp, the precision of Pilates & the flexibility & philosophy of yoga
About
Marion joins us to instruct on Pilates classes (see timetable). She is a highly experienced teacher and has firsthand experience of how Pilates can help to rehabilitate the body.
Marion said:
I am an experienced individual and group teacher instructor with over 14 years in the fitness and Pilates industry. I am passionate about sharing my skills to improve the physical and spiritual well being of my clients. I have extremely high standards and always try to understand the needs and issues of my clients to ensure they feel the benefits. After recent life changing accident I have utilised all my skills to help rehabilitate myself so that I may continue for many years to come teaching others.
I am always improving my knowledge and have a personal goal to become one of a handful of Pilares teachers worldwide to complete the Passing the Torch program. This means I will become a 2nd/3rd generation Pilates teacher training with a 1st or 2nd generation teacher.
Instructor: Felicity Nicolson
Qualifications:
BSc. Physiotherapy 2006
MSc. Musculoskeletal Physiotherapy 2011
APPI Pilates: Mat work 1, 2, 3, Ante and Post Natal
About:
Felicity is a chartered physiotherapist specialising in women's health, pregnancy and pelvic floor conditions or the last 8 years. Working in the NHS and in private practice, teaching Pilates is an important part of her treatment repertoire.
Instructor: Kevin Edwards
Qualifications
Active IQ- IQ level 3 Diploma In Instructing Pilates Matwork (QCF)
Diploma in Fitness Training and Sports Therapy
Exercise To Music – Level 2
About
I love Pilates and I have been practising it for 17 years and teaching for 9 years. Pilates is a lifetime of learning so never worry if you don't get it straightaway. I'm also a Personal Trainer but I specialise in teaching group exercise classes especially Pilates although I also particularly enjoy teaching freestyle Step and freestyle Pump classes. However, if there were only one exercise format I could do, I would always choose Pilates.
Pilates has something to offer everyone, old or young, men and women, unfit or fit, it doesn't matter. As a teacher I get my reward from seeing my students' progression. I have taught participants who have presented with many different conditions and seen remarkable improvements particularly in reducing bodily discomfort. I am passionate in helping people achieve results and when teaching a Pilates class I treat everyone as an individual and coach them to be the best that they can.
Claim Your FREE Pilates Taster Class
Simply click on the button below and then enter your details on the next page to claim your FREE Pilates Taster Class